Research and Quality Improvement
Quality improvement in PICU
There is a continuous process of quality improvement within the PICU with various projects underway including the IMPACT ACE, the Scottish Patient Safety programme, Learning from Excellence initiatives.
Mr Ian Piper
QI services manager
Impact ACE
Ethos
The ethos of our improvement research programme in paediatric critical care medicine is to Improve Patient Care Through research and Appreciating Clinical Excellence (IMPACT-ACE).
Background
Our data-informatics improvement research programme in pediatric critical care medicine is set up in 2013 and led by Dr Lo and Charge Nurse McCormick and is the first of its kind in the UK. The initial funding included protected research time for Dr. Lo provided by the prestigious NHS Research Scotland (NRS) Career Research Fellowship and research grant from Lothian Health Foundation. Since its inception in 2013, Dr Lo and Charge Nurse McCormick have successfully built a dynamic multi-disciplinary research team that consists of front-line clinical staff who are passionate in improving the quality of clinical care delivered and maintaining clinical excellence.
Team IMPACT-ACE
IMPACT-ACE is about team work, open collaborations between clinicians and scientists both locally in Edinburgh and beyond (in the UK and EU), and bringing formal academic support to clinical staff to empower them to improve clinical care while enhancing staff engagement to deliver and maintain clinical excellence through a translational and evidence based approach.
demonstrates the open collaborative approach of IMPACT-ACE (Improving Patient Care Through research and Appreciating Clinical Excellence)
Team IMPACT-ACE are actively supporting frontline clinical staff within our unit to turn their new clinical relevant research ideas into pilot projects (Figure 2). All of these pilot projects' findings are presented at national and international conferences including the World Congress of Pediatric Critical Care Medicine. Many of these pilot projects are being developed into bigger studies with funding applications being prepared. While IMPACT-ACE currently lies within the paediatric critical care unit in Edinburgh, we aim to disseminate the ethos throughout the Royal Hospital for Sick Children and beyond in the future.
the project idea cycle and the support offers by Team IMPACT-ACE to our front line clinical staff to passionately improve clinical care while enhancing staff engagement to deliver and maintain clinical excellence through a translational and evidence based approach.
KidsBrainIT
KidsBrainIT is a newly established Edinburgh led international multi-centre, multi-disciplinary data-informatics paediatric brain trauma research initiative. Phase-1 is supported by an EU grant (ERA-NET NEURON).
Background
In the paediatric intensive care patient management, the routinely collected multi-parameter bedside physiological monitoring data that is available for clinical interpretation is under-used. Vital information is discarded rather than being used for clinical management, research, and quality improvement. Reasons for this data under-use include difficulty of accessing and using the data from its original sources, information overload from the plethora of routine data generated with advances in monitoring technologies, variability in clinical documentation methods and quality between different units.
One of KidsBrainIT's main aims is to provide a collaborative, open and free infrastructure for developing and sharing Quality Improvement Research where our own Children's Critical Care Unit will be the lead organisation.
To allow continuous improvement and consistent delivery of best care to all patients, we urgently need to develop and implement a practical way to systematically capture, analyse and integrate the vital improvement information embedded in the massive amount of routine clinical and physiological data generated during patient care.
Multi-centre 'intensive care big-data' initiatives such as the adult BrainIT group have successfully improved adult brain trauma care with new research ideas and data-driven improvement interventions. No-one has attempted to setup a similar approach in children with brain trauma. Because of the age-related developmental differences in post-brain trauma physiological responses and outcome, a similar informatics based initiative in paediatrics is much needed to foster advances in this field.
Using such routinely collected 'big-data' from two children's intensive care units (PICU) and working with the adult BrainIT group, we know that new research ideas, and treatment improvement measures are possible which can lead to huge advances in children's brain trauma treatment. Using this pilot data, Dr. Lo is successfully awarded a prestigious EU grant (621,843 Euros) through the European Research Area Networks – the Network of European Funding for Neuroscience Research (ERA-NET NEURON) to set up and lead a new international childhood brain trauma 'big-data' initiative (KidsBrainIT).
KidsBrainIT data-banks and uses high-quality routinely collected anonymised clinical, physiological and outcome data from paediatricpatients with life threatening brain trauma recruited in multiple international PICU for research to better understand the importance of bespoke clinical management improvements. In Phase-1, we are focusing on investigating bespoke treatment of increased brain pressure from brain swelling in paediatric brain trauma. Currently we have 15 PICU from 5 countries (10 UK, 1 Belgium, 1 Spain, 2 Romania, and 1 Latvia) recruiting into KidsBrainIT and there are 10 further PICU from 3 countries waiting to join.
KidsBrainIT in the Usher Institute
Prof. Aziz Sheikh has kindly offered Dr. Lo and the KidsBrainIT team a base at the Usher Institute of Population Health Sciences and Informatics in Edinburgh Bioquarter. With this exciting and amazing support at the Usher Institute, new collaborations are developed for future phases of KidsBrainIT.
Future Plans
KidsBrainIT is recently awarded the prestigious MRC Proximity to Discovery (P2D) Grant to support a new academic-industry-clincial collaboration to revolutionize brain injury care by developing and implementing innovative use of brain wave analytical solutions to routinely generated health care data of children in intensive care units. KidsBrainIT has also been award funding by the Neuroscience Foundation to develop a social media presence.
Dr. Lo plans to use KidsBrainIT as a proof-of-concept to demonstrate the benefits of data-intensive informatics in improvement research and to translate this concept beyond disease specific research and quality improvement work in order to benefit the broader critical care setting and other areas of health care across the world in the future.
Quality improvement
Mr Ian Piper
QI services manager
Ian Piper has recently been appointed as Quality Improvement Coordinator for the Critical Care Unit.
Ian has many years experience in critical care monitoring based health care research. His undergraduate training is in Physiology from Edinburgh University and Electronics from Devry Institute of Technology, Toronto, Canada. In 1990, he obtained his PhD in Clinical Neuroscience (also from Edinburgh) where he specialised in signal analysis Of Intracranial Pressure waveforms obtained from patients with traumatic brain injury.
He has a long standing interest in forming data-sharing collaborations in critical care and is the co-founder and coordinator of the Brain Monitoring with Information Technology (BrainIT) group (www.brainit.org)Recently, in collaboration with Dr Milly Lo from this unit, they have created a spin-off collaborative research group called "KidsBrainIT" (www.intensiveshare.org)currently collaborating with ten CCU's in the UK and five across Europe.
One of KidsBrainIT's main aims is to provide a collaborative, open and free infrastructure for developing and sharing Quality Improvement Research where our own Children's Critical Care Unit will be the lead organisation.
Paediatric Emergency Team (PET) training
It is widely recognised that 2 key factors in reduction in unplanned PICU admissions from deteriorating ward patients and subsequent reduction in illness severity and PICU mortality are – 1) Recognition of the deteriorating patient and 2) Escalation of care by a trained Paediatric Emergency Medical team.
At RHSC the Paediatric Medical Emergency team consists of senior nurse (Nursing co-ordinator); senior PICU nurse; senior Paediatric trainee (ST4 and above) doctors from PICU, Acute Paediatrics and A&E and junior paediatric trainee (ST1-2). There is weekly team training organised by faculty consisting of senior staff from different departments within RHSC: PICU, Emergency Medicine, Medical Paediatrics, Paediatric Anaesthesia and Resuscitation Training.
Regular reviews of pMET calls and unplanned PICU admissions are used to identify topics for team training. Each training session lasts 2 hrs and includes a focused debriefing session. Scenarios included deteriorating medical and surgical patients in paediatric wards and in the Emergency Department, paediatric trauma and adult visitors.
This training initiative (started more than 10 years ago) is well entrenched in the patient safety ethos within RHSC and is very popular with medical and nursing staff and is well attended. The clinical impact of this training has been extensively studied by Dr Ulf Theilen, PICU Consultant with special interest in Human Factors and patient safety, who leads this training within RHSC, and has been published in Resuscitation –Official journal of the European Resuscitation Council.
(Ulf Theilen, Laura Fraser, Patricia Jones, Paul Leonard, Dave Simpson; Regular in-situ simulation training of paediatric Medical Emergency Team leads to sustained improvements in hospital response to deteriorating patients, improved outcomes in intensive care and financial savings, Resuscitation, Volume 115, 2017, Pages 61-67, ISSN 0300-9572)
Scottish Patient Safety programme
The Scottish Patient Safety Programme (SPSP) is a unique national initiative that aims to improve the safety and reliability of health and social care and reduce harm, whenever care is delivered. ( http://www.scottishpatientsafetyprogramme.scot.nhs.uk/).
Patient safety is at the heart of the PICU's work ethos and as such is a feature of various practices which are a part of everyday practice now in PICU. Examples include daily consultant led handovers; safety briefs incorporated into medical and nursing handovers; maintenance of central line bundles; recording data on central line infections and Ventilator associated pneumonias etc.
The areas of focus are-
Reduce serious adverse events
Reduce medicines harm
Reduce ventilator associated pneumonia
Reduce central venous catheter blood stream infection
Reduce unplanned admissions to critical care
Improve child protection identification and escalation processes within the hospital.
Risk Management and Clinical Governance (Datix team)
Within NHS Lothian DATIX is the electronic risk management information system used to record information relating to adverse events, complaints, claims and risk registers. There is a risk management team within the PICU which is actively involved with audit of clinical practice within the PICU and is responsible for the analysis of any adverse event (including near misses). The team presents its findings every quarter to the wider PICU team and is responsible for developing teaching and training modules for any identified safety/ " potential for harm" issues.
PICU Risk management Datix team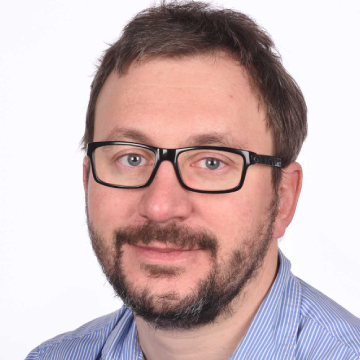 DR DAVID ARMSTRONG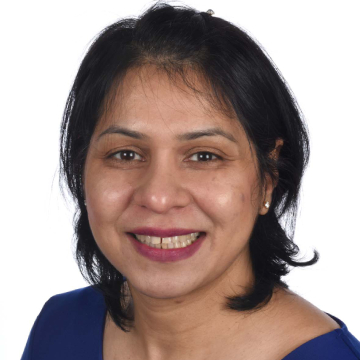 DR NANDITA CHINCHANKAR
Alison Ryan
( Charge nurse)
Dr Andras Husz